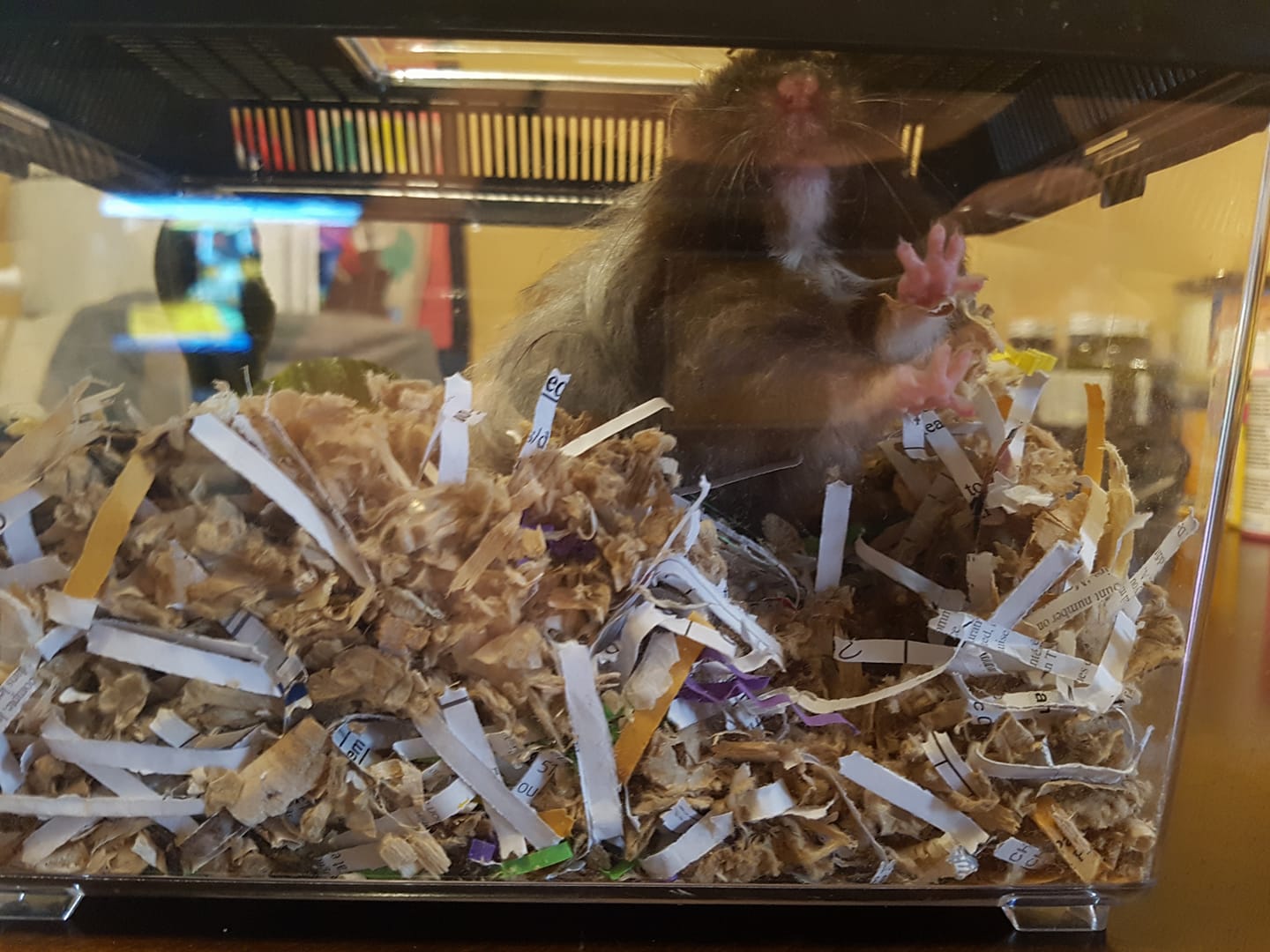 Turnip! modelling a Critter Keeper.
Hamsters are to be placed in clear
"Critter Keepers"
only to ensure integrity of judging. Once entry has been made, exhibitors may not handle their hamsters until after judging. Only judges may handle the hamster, and at no point may unauthorized individuals handle these hamsters.


All hamsters who come to the show for any reason must meet minimum health and age requirements. Each animal must be health checked, and be minimum 6 weeks of age. Frail, elderly, easily stressed, pregnant, nursing, or injured hamsters should never be brought to a show. Any hamster brought to the show which has been acquired from a different source must have been quarantined for at least two weeks. Hamsters acquired within the last two weeks may not be brought to shows.
Hamsters should arrive with adequate bedding and a large slice of cucumber. Long hair Syrians should arrive on paper based cat litter, such as Yesterday's News. The secretary will give your hamster some lab blocks as food during the show.
There will also be a "pet" category for pet hamsters. These hamsters are judged on their temperament, and may include categories like "best hair", "cutest face". This is ideal for an owner who is not regularly involved in exhibiting.